TESTIMONIALS
"We have used FraserCon "Concrete Experts" since 2007, and Southgate has trusted FraserCon to provide concrete for years.  They are experts at what they do and we know they will be there for us in any situation."
"We have used FraserCon's turnkey services since 2002 on numerous high-end custom homes. Jason Fraser and FraserCon are friends we can trust and rely on to provide exemplary materials and service. The quality of work, attention to detail, and follow through, even after a job has been completed, will keep FraserCon as our premier concrete provider well into the future."
"FraserCon provides timely communication and most importantly, a quality foundation at a competitive price. Their field supervisors have extensive knowledge of all types of foundations. Jason has put together an outstanding team of both office personnel and field supervision."
"Wow! Over 20 years in the home building business in Dallas and from day one I heard of Jason Fraser.  I was told if you needed anything related to concrete, he is the man.  I can tell you that after 20 years of home building, no one has done or could do it better.  Jason is always on top of his business and there for any situation that might arise.  Nikki, who helps run the office, and Jason are top-notch people."
"I have worked with FraserCon since day one and have found them to be detail-oriented, highly committed, efficient, and quality-minded. I would recommend FraserCon for any task where enthusiasm, hard work and trustworthiness are valued."
"Jason Fraser is a long-term friend and business associate.  As a concrete contractor and friend, Jason and his team have always been very reliable.  I would recommend them always."
"The team is not only exceptional in this family-owned company, but the product and workmanship is equal to or better than anyone in the industry.  I have used them for several of my personal homes as well as in my company and the companies I have run, and I have never had a failure."
20 YEARS OF EXCELLENCE MEANS:
Tenured, Strong, Knowledgeable Team

Tried and True Systems

Honesty, Integrity, and Tenacity are the FOUNDATION
YOU CAN TRUST FRASERCON
"TRUST IS EARNED WHEN ACTIONS MEET WORDS." – Chris Butler
CAPABILITIES
We've improved our team member talent level, our systems, and our quality.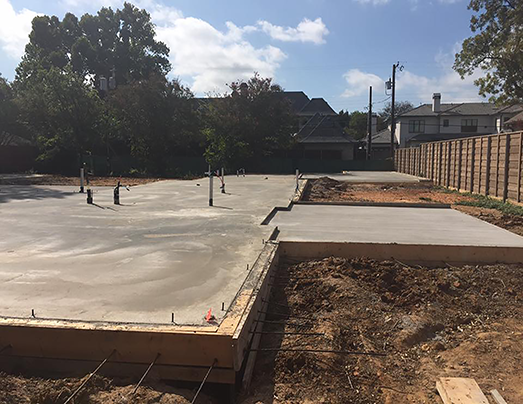 FOUNDATION SYSTEMS
Post Tension Slab on Grade with Piers
Pier and Beam Foundations
Void Box Slabs (Floating Slabs)
Tella Firma Foundation Systems
Full and Walk Out Basement
Dropped Grottos
Rebar Slab Additions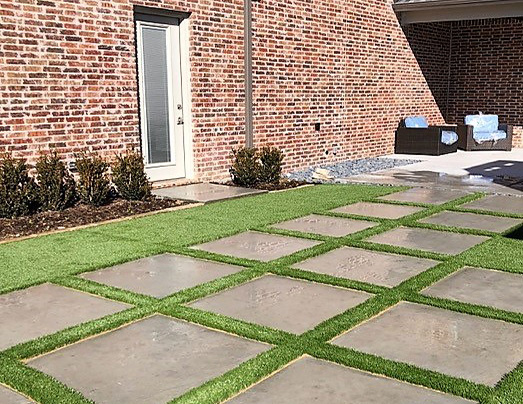 PAVING SOLUTIONS
Driveways
City Approaches
Citywalks
Paving
Curb & Gutter
Sawcut and Removal of Concrete
Dumpster Pads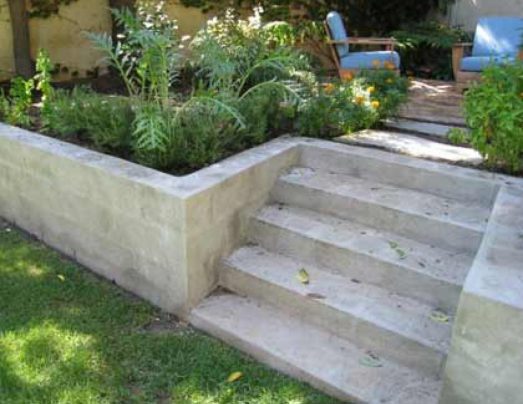 ANCILLARY CONCRETE SOLUTIONS
Wing Wall Footings
Retaining Walls
Stairs
Column Pads
Footings
JASON FRASER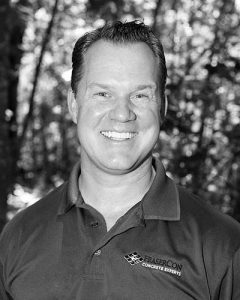 SCOTT EVANS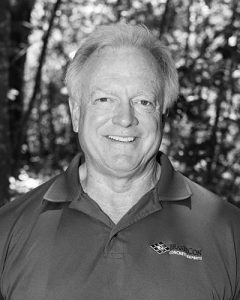 NIKKI SHEELY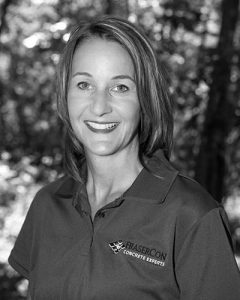 TIM MCINTOSH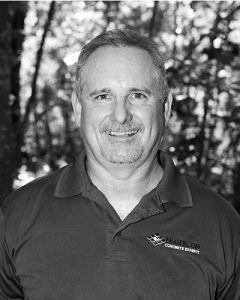 TODD MCINTOSH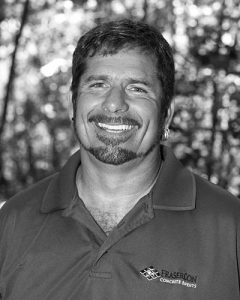 MIKE FRASER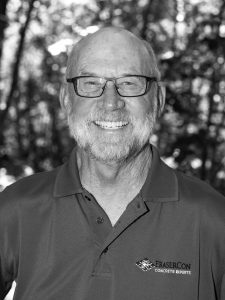 Although FraserCon Ltd. started in 1998 as a one-person sole proprietorship, it has grown into a thriving award winning business with over 40 full-time employees and many more part-time associates. We would like to recognize the real backbone of our company; our highly valued employees.
Without these treasured human resources running our various departments, FraserCon Ltd, would not be the same.
Thank you to each of you and here's to our future success.
BUILDING DREAMS IN THE COMMUNITY
FraserCon Concrete Experts has a long history in North Texas of building dreams. FraserCon has worked since 1998 with hundreds of the top builders and general contractors in the DFW area. Many of these builders have won awards such as Top Builder Award through the HBA, Parade of Homes Awards, J.D. Powers & Associates and McSam Awards. In 2017 alone, FraserCon Concrete Experts worked on more than 300 projects pouring 30,000 yards of concrete and was ranked the 76th largest concrete contractor in the United States.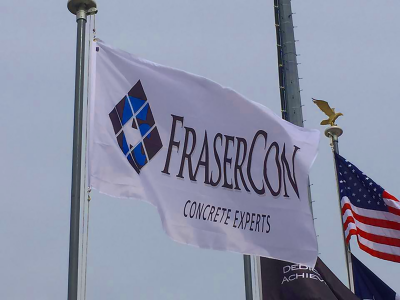 AWARDS
2012 Concrete Construction Magazine 76th Largest Concrete Contractor
Leadership Plano – Class of 25 Graduate
Plano Citizen's Police Academy Graduate – Class 42
Dallas Business Journal – "Dallas Most Philanthropic Businesses"
Comerica Collin 60 – Fastest Growing Companies in Collin County – # 15
Dallas Business Journal – "Top 40 Rising Business Stars Under the Age of 40"
Concrete Construction Magazine – "Top 15 Largest Residential Concrete Contractors"
Celebration of Enterprise Finalist
HBA Certified Graduate Associate
PHILANTHROPY / SERVICE / DONATION
S.M. Wright Foundation Advisory Board
People's Missionary Baptist Church – Donated Concrete Work for New Sanctuary
Emily's Place
Created Faith Works Foundation
Meals on Wheels
Team USA Wrestling – Supporting Olympic Hopefuls
Recovery International
North Texas Food Bank
Plano East Wrestling Team
Brain Injury Network of Dallas
Clayton Dabney Foundation for Kids with Cancer
Vamos Mexico – Service in Orphanages of Leon, GTO
2425 Parker Road
Building 3A
Carrollton, TX 75010
972-939-9888